Category: Uncategorized
The vision of iHappify is purely to create happiness by developing the youth of South Africa. The idea to develop the youth has been the main focus for the team at iHappify and it is deeply rooted in the culture of the company. The bigger picture of the initiative is to create a sense of belonging for orphans and help them to develop the right mind-set in order to experience happiness in their lives by changing their frame of reference, allowing them to move out of rough neighbourhoods and streets.
The vision of iHappify also aims to create the perception of building homes in upper class areas for the kids a norm and go the extra mile by taking care of the kids and teach them the right skills they need as well as teach them how to approach happiness and receive it as they deserve. For majority of the youth, "seeing is believing", so once they see it from their surroundings then it will not only be believable but achievable as well.
We randomly picked four of our iHappify rock-stars and asked them this question: What do you think about the Home and Love phase and the vision of iHappify?  This is what they had to say…
"I think it is one of the best thoughtful ideas that a company could be so passionate about. I believe that by initializing the home and love phase we would be helping so many kinds that are orphans and homeless." – Tanya Erhke
"It is one of the kindest gestures that a company could come up with, and make it part of their culture. I think this makes one of our 7 principles stand out very boldly, which is the Think Give principle, and it shows that we as iHappify are not just about preaching it but we also putting it to practise."   – Philip Gumede
"I think that if you could depict the idea of taking care of kids that really need nurturing and a safe place to stay, then the home and love phase would be the best reference. This shows us that kids not only need a roof over their head but they also need protection and development where they can see past their struggles and turn them into triumphant victories." – Maanda Netshitangani
"The home and love phase is one inspiring movement that aims to change how we as South Africans can build our country and develop the youth. I think that it is critical that we start taking good care of the youth because they are the future." – Nosipho Zwane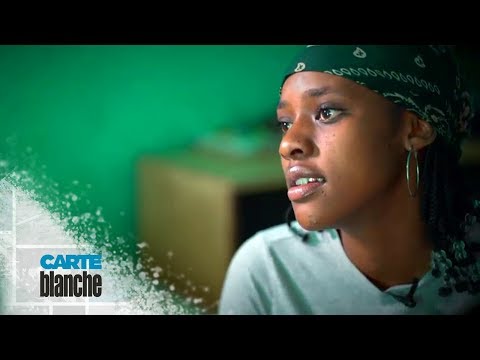 iHappify has been strengthening its growth purpose deeply and taking their passion for their vision, where they have set it to be, in a short space of time.
The iHappify development program for growth aimed at the youth was created to facilitate the personal and professional development of their staff and for the youth of South Africa.
Recently South Africa bared witness to the exposure of how the youth have lost hope due to an increased number of unemployment and the lack of opportunities on M-Net's Carte Blanche. The documented results have affected the level of confidence that the youth have in looking for jobs and striving to be entrepreneurs.
iHappify, therefore implemented their vision in motion and ventured into one of the most troubled neighborhoods in Cape Town, South Africa. iHappify's goal was to give the youth of Mitchell Plain some hope by offering them their "incubator phase" which is a development phase where they train and employ the youth with no requirement of a qualification.
The result has been an impressive outcome, leaving more than 20+ individuals happy with their new job and their different perspective of life, tackling the problem of unemployment head-on. iHappify has recently created 40+ jobs in Mitchells Plain and their growth is intended to increase as well as expand across the country.
Please have a look at the short documentary shared by Cart Blanche below.